Digital Transformation in HR
Lotte, Digital Content Specialist
Nowadays there's an app for everything. From to-do lists and time trackers to multi-functional instant-messaging platforms and high-end photo/video-editors. You have all you need on just one device, not much bigger than the size of your hand. All these applications once started out as an idea, a thought that popped up during your evening shower, or when you were daydreaming during an early meeting. But whereas that idea might have been very innovative ten years ago, with currently 2.2 million apps in the Apple Store and 2.8 million apps in the Google Play Store, it's becoming increasingly challenging to come up with something new. Business Process Automation (BPA) and Digital Process Automation (DPA) are terms used to describe this progression towards the automation of business processes, with the ultimate goal of optimising the overall customer experience.
Industry 4.0 and Smart Manufacturing
The transition towards digitised HR doesn't come out of nowhere. We are in the middle of a significant transformation towards what's being called Industry 4.0, where internal business processes in all kinds of industries are being digitised and automated. It all began with the industrial revolution in the 19th century, and the invention of steam power-driven production processes. The next revolution involved the arrival of electricity, which freed the way to mass production and (partly) automated assembly lines. The third industrial revolution, which began with the invention of computers and code, can be seen as the foundation for our current transformation towards so-called Smart Manufacturing. We still use these computers and codes, but we implement the power of autonomous systems driven by artificial intelligence and machine learning to take over even more internal business procedures.
Industry 4.0 allows manufacturers and businesses to optimize and facilitate certain processes and operations that were formerly done by people like you and me. This provides us with more time to focus on important tasks that aren't suitable for digital automation, yet. But technology itself isn't the only thing that has to change in order to achieve the state of Smart Manufacturing. Even though these innovations are taking over an increasing amount of tasks, there's still a need for people who steer these technologies in the right direction. As a business, it's impossible to successfully turn digital without understanding the underlying technological processes. Technology is in constant change, and we, our mindsets, knowledge, and habits have to change along in order to benefit from its qualities. Besides, some elements simply can't be turned into automated processes. Digital transformations in HR, like recruitment and onboarding, are simply here to facilitate internal processes, like signing contracts and facilitating online job interviews. HR will always be dependent on the involvement of human actors.
Technology in HR Management
Technological innovations are here to facilitate many different kinds of procedures we used to do ourselves before. HR Management is an example of a branch that experiences a lot of benefits from DPA and the transformation towards Smart Manufacturing. The arrival of digital solutions for the facilitation of proceedings like on-boarding, off-boarding, payrolling, and much more, accelerated the movement towards Agile ways of working. So-called Robotic Process Automation is being implemented to let robots interact with User Interfaces, in the same way humans did in the past. RPA is especially useful for repetitive tasks that normally require much time if done manually. The recruitment of new employees by means of RPA and digital recruitment systems is a perfect example of the benefits of technology in HR, and here's why.
Digital Recruitment & the future of Talent Acquisition
Finding a new employee for your job vacancy can be a tedious task, especially when you're faced with either a lot of applicants or none at all. And as a job seeker, it can be difficult to find a job that fits the complete package of your skill set, interests, ambitions, and character, without being judged on qualities like gender, origin, or race. Digital Recruitment Systems can be an efficient solution for these recurring issues, and can facilitate the process of getting into contact with a fitting employer or job seeker, while taking that task from the hands of HR. Let's take a look at some of the benefits a Digital Recruitment System offers:

Because digital recruitment systems are mostly automated, the process of searching, applying and onboarding are much more efficient than when done manually.
Employers can digitally assess whether a candidate will fit, and learn if he/she has the right skills for a job with a filter option in the search function.
Job seekers can filter their searches and find jobs that are tailored to their interests and skill set, which facilitates the process of finding a fitting job.
Digital Recruitment Systems tend to be less prejudiced and biased regarding someone's background, gender, skin color, etc. The focus lays solely on skills, interests, and ambitions.
Because most of the onboarding process happens online, a lot of time and effort is saved for both job seekers and employers. This makes the entire process of job/talent acquisition much more Agile.
Next to that, less traveling to physical meetings and job interviews means fewer traffic jams and less CO2 emissions, which makes Digital Recruitment a more sustainable and environment-friendly solution.
Together with our partners from unlocQed, we created a Digital Recruitment platform for the facilitation of job and talent acquisition. The platform is built with the focus on efficiently and effectively bringing employers and job seekers together, based on their personal knowledge, skills, ambitions, and interests, while eliminating the issue of prejudice or bias. The match-making process is designed and developed in such a way that, only when there is a mutual interest from both parties, a match is made. The entire platform of unlocQed is built upon the ultimate goal of offering its end-users a pleasant experience, as well as establishing long-lasting, sustainable, and satisfying partnerships between employees and future employees.

UnlocQed is a perfect example of Digital Process Automation, where tedious tasks, like browsing through endless stacks of job applications, are taken over by software. Job seekers and employers are being selected based on to what extent their search requirements fit the profile of the other party. This way, the amount of vacancies and applicants is narrowed down to a much smaller stack, which simplifies the entire process from searching to establishing a connection.

Curious what unlocQed can do for you? Visit their website and create your own account as a job seeker or employer, and discover a brand new way of digital recruitment.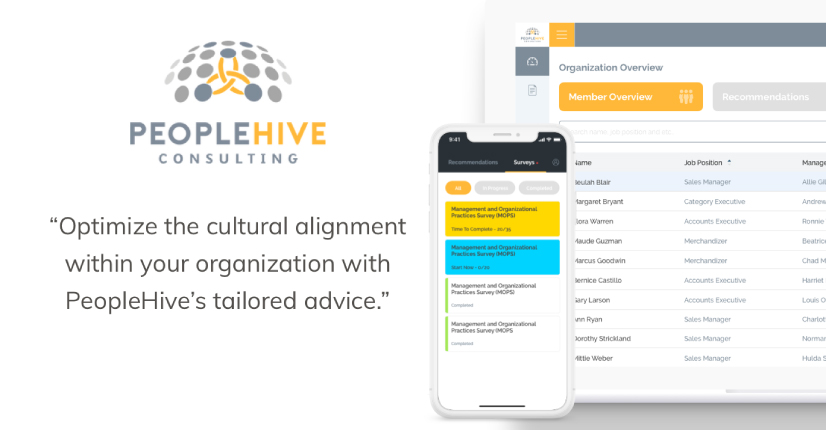 Or if you're interested in how Lizard Global can help your business with successful Digital Transformation? Please contact us below for free advise from one of our professionals!