Growth Hacking 101: the fundamentals of growth
Lotte, Digital Content Specialist
With the emergence of the internet, media marketing forms an indispensable part of the online economy. Selling a product or service online asks for a broad knowledge of how the internet functions. Especially during the past five to ten years, media marketing has been through significant changes, among which the continuously growing importance of data analysis and machine learning. In 2010 the term Growth Hacking was coined by Sean Ellis, which defines this relatively new trend of data-driven marketing. Growth Hacking functions mostly on data analysis and the constant experimenting and implementing new marketing strategies. It is a constant exchange of implementing a strategy, and checking the effects this strategy has on your website and its users by the means of data analysis and analytics. Everything to make your company grow as quick and smooth as possible, with little to no investment in expensive advertising campaigns. Growth Hacking embraces the close collaboration of marketers, developers, engineers, and product managers. Possessing a little bit of all those skills forms the ultimate recipe for becoming a Growth Hacker.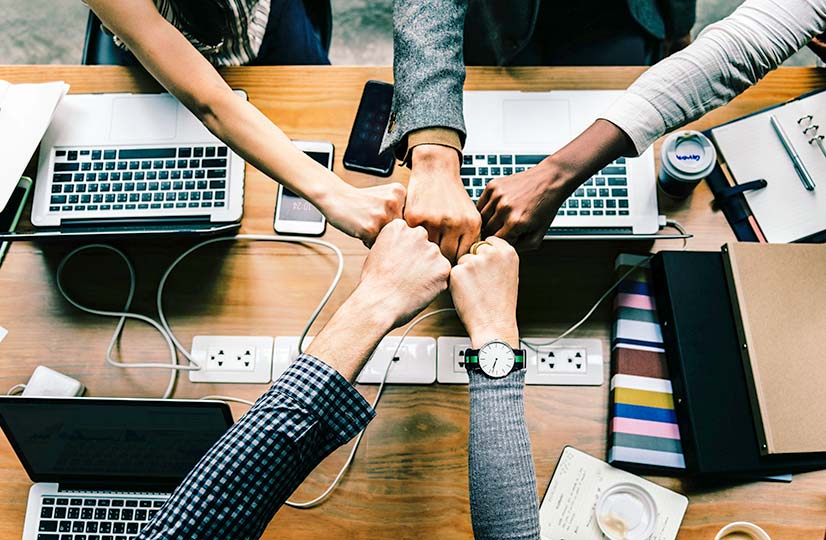 Become an expert: the foundation is key
Instead of working in a team consisting of multiple people with a single skill, turn yourself into a multi-functioning expert by getting to know the ins and outs of all Growth Hacking skill sets. Take some time to get familiar with basic programming skills focused on data analysis, and get to know the functionings of behavioural psychology in order to get to know your audience and their interests. Investing a little in courses on these subjects is, in the end, much more beneficial than investing in an entire team of separated experts. The more skills you obtain, the better you understand the importance and practical use of Growth Hacking.
Know your (niche) markets
Possibly the most important part of data-driven marketing is the awareness of the audience you create your content for. This influences the level of formality of the language you write in, the keywords you use, the (social)media outlets you involve in sharing your content, and much more. Focussing on a niche market might not instantly take you to the top, but it will form a steady foundation of interested visitors who are likely to keep coming back. This foundation will eventually form the framework of your company for years to come, on which you can build your growth.
Make use of as many outlets as possible
Social media platforms are booming, and they are your best friends in the field of data-driven marketing and obtaining and retaining audiences. The time of investing in expensive advertising campaigns on these kinds of platforms is long gone, as strategically posting and sharing your content is enough to raise attention. Growth Hackers make use of social media platforms by creating high-quality content, sharing this content on the right platforms, continuously analysing the results, and either change strategy or stick with it, depending on the results. It is essential to base your content on the identity of the platform you decide to use. For example, Instagram is often used as a platform to create a more casual and informal relationship between a company and a client. While platforms like LinkedIn are mainly focused on a more professional, formal, and informational relationship. Thus, getting to know the identities of the platforms you use and basing your content on the goal you would like to achieve is key.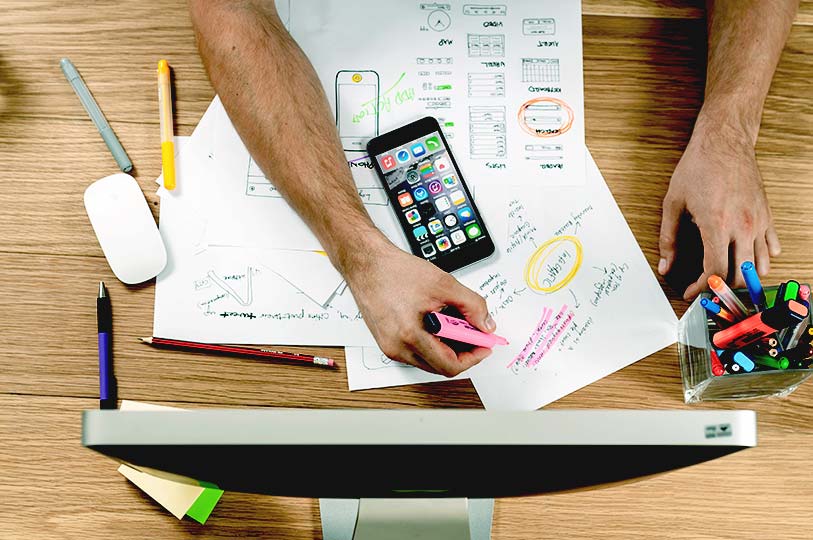 Failure is your friend
Growth Hacking is all about experimenting and testing out different strategies on different platforms, all the time. It challenges you to be creative and come up with new and exciting ways to sell your products or services online. Failure is an unavoidable aspect of Growth Hacking, and will only add to your knowledge of how to improve your strategies. These failures are constant moments of feedback, which can teach you a lot about your company and your audience along the way. So, embrace this failure, let it feed your creativity, and try again.
Give your experiments some time to grow
Although frequently analysing and testing your marketing strategy is a core element of Growth Hacking, it does take some time for your ideas to result in growth. A minimum of two to three months is essential in order to create a clear and plausible image of the functionality of your actions. Content takes time to spread, and a reliable audience takes time to grow. As a Growth Hacker, your strategy is never static. It evolves together with the results you get along the way, and that takes time. Patience is key, as your actions will not boost your content and company overnight.
Keep track of your data
As data analysis stands central in data-driven marketing, it is your job to keep up-to-date with the traffic on your website. Only that's how you find out if your current strategy is working or not. This is where the role of the developer and engineer come in handy. Being able to write your own code in order to process the traffic data on your website adds to your quality as a Growth Hacker and the success of your website. If you are not familiar with programming yet, there are loads of already existing tools and programs that do the work for you.
Stay up-to-date and optimised
The world of online marketing is constantly evolving, which is why it's so important to stay up-to-date with all the changes and innovations within data analysis and online marketing strategies. It's perfectly fine to take a look at other companies and their strategies once in a while, just to check if you're still on top of your Growth Hack game.
If you seem to be running short on time in order to fully understand the world of Growth Hacking, you will have the option to work with a third party. For working with a third party, it is of high importance that this organisation has the credibility and expertise so that your business can prosper, especially in the long term.
If you are looking for someone to take a look into your Growth Hack opportunities, save yourself some time and contact Lizard Global.